Help Browser
Your interactive user manual
The embedded Help Browser navigates you to places in the user manual interactively.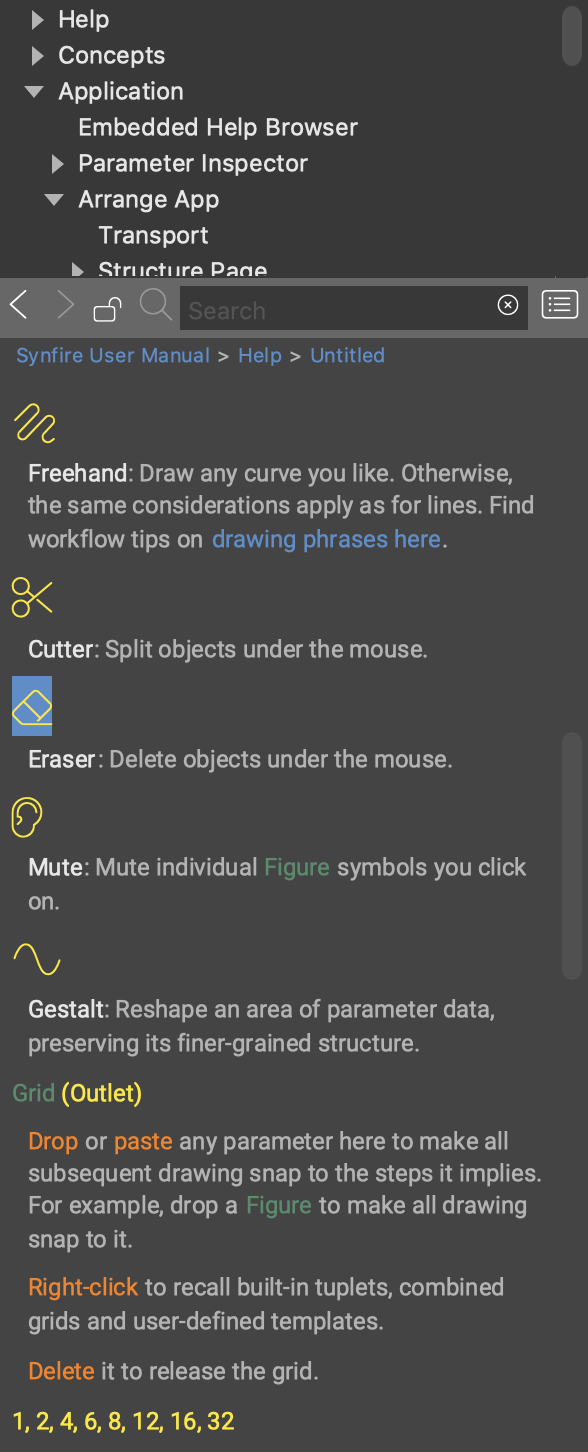 Open the browser with Help > Embedded Help.

Hover with the mouse over elements of the user interface to get them explained.

Select elements of the user interface to get information on the selected object.

Lock the browser with F1 (or the padlock icon) if you want to read on uninterrupted while doing something with Synfire.
Alternatively or in addition to the browser, you can enable Help > Tool Tips to show a small pop-up window next to the mouse for a more brief information on the item being hovered over.
Tip:
The help system works like a small web browser and can slow down user interface response times quite noticeably. You should close it as soon as you no longer need it to get back to normal speed.