Devices Page
Under the tab Device Descriptions you manage your collection of Devices.
Devices managed by Audio/MIDI Setup are global. They can be used by all Global Racks, Arrangements, Sketches or Libraries.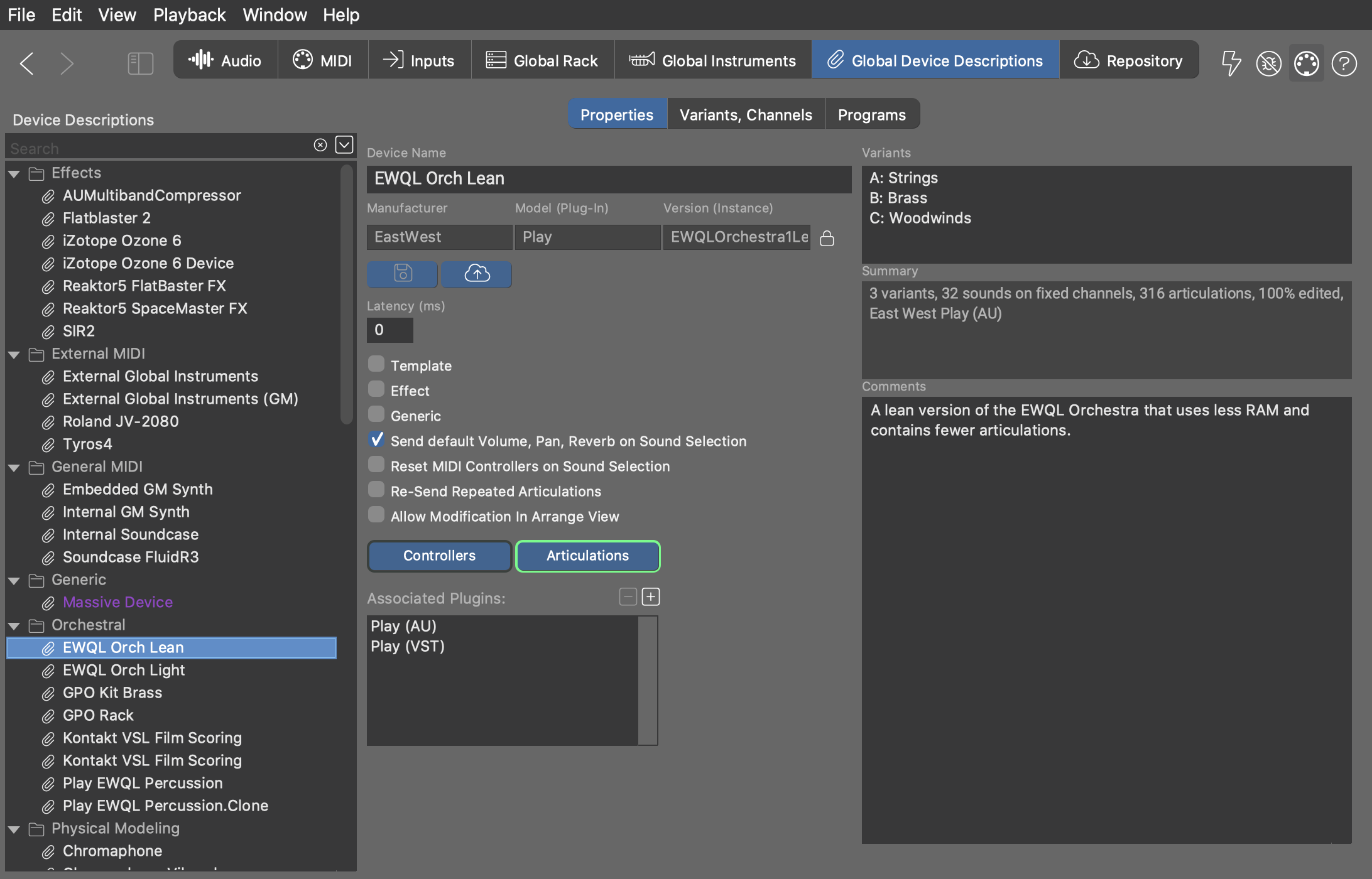 Devices managed within an Arrangement are a part of that arrangement. They can't be used by other arrangements unless you copy them with Device > Save to Global Rack.
Saving Devices
Synfire automatically saves pending changes of all devices to disk. You can still save a device with File > Save As ....
It works the same for Categories from their options menu with Reload All.